They can't take it anymore! The fans of The Weeknd They entered the pre-sale of tickets for the concert on March 9, next to be held on October 22; However, they ran into huge virtual queues and, after hours of waiting, they realized that most areas were sold out, only to be surprised how scalpers offer a large number of tickets on social networks. That is why they once again raised their voices on platforms like Twitter to demand that Teleticket take over, since it is a recurring event every time a celebrity arrives in Peru.
As you remember, the interpreter of "Blinding lights" surprised his Latino fans by including several of their countries in his "After hours til dawn" world tour. It is the first time that he will arrive on Peruvian soil and will appear in a single show at the San Marcos stadium. It should be noted that Ticket pre-sale will continue on March 10, starting at 10:00 a.m.while the general sale will begin on March 11 at the same time on the mentioned website and even in different physical positions.
YOU CAN SEE: The Weeknd in Peru 2023 [ENTRADAS]: PRE-SALE prices, when and where to buy by Teleticket
Fans fed up with scalpers
Everything indicates that the resale of tickets will be primary, as happened at the Bad Bunny and Daddy Yankee concerts in 2022. For this reason, fans of The Weeknd ask Teleticket to take responsibility for this modality that affects users who want to get even a ticket. ticket to see your favorite artist.
"Everything is the fault of the resellers and also of their organization (Teleticket). Why don't they sell in person? "M** resellers, I hope no one buys from you and you lose your money", "Friends, don't buy from resellers, at least not now. When they are around the concert dates, they are going to lower ", some netizens wrote.
Fans accuse scalpers of having sold out of pre-sale tickets. Photo: Twitter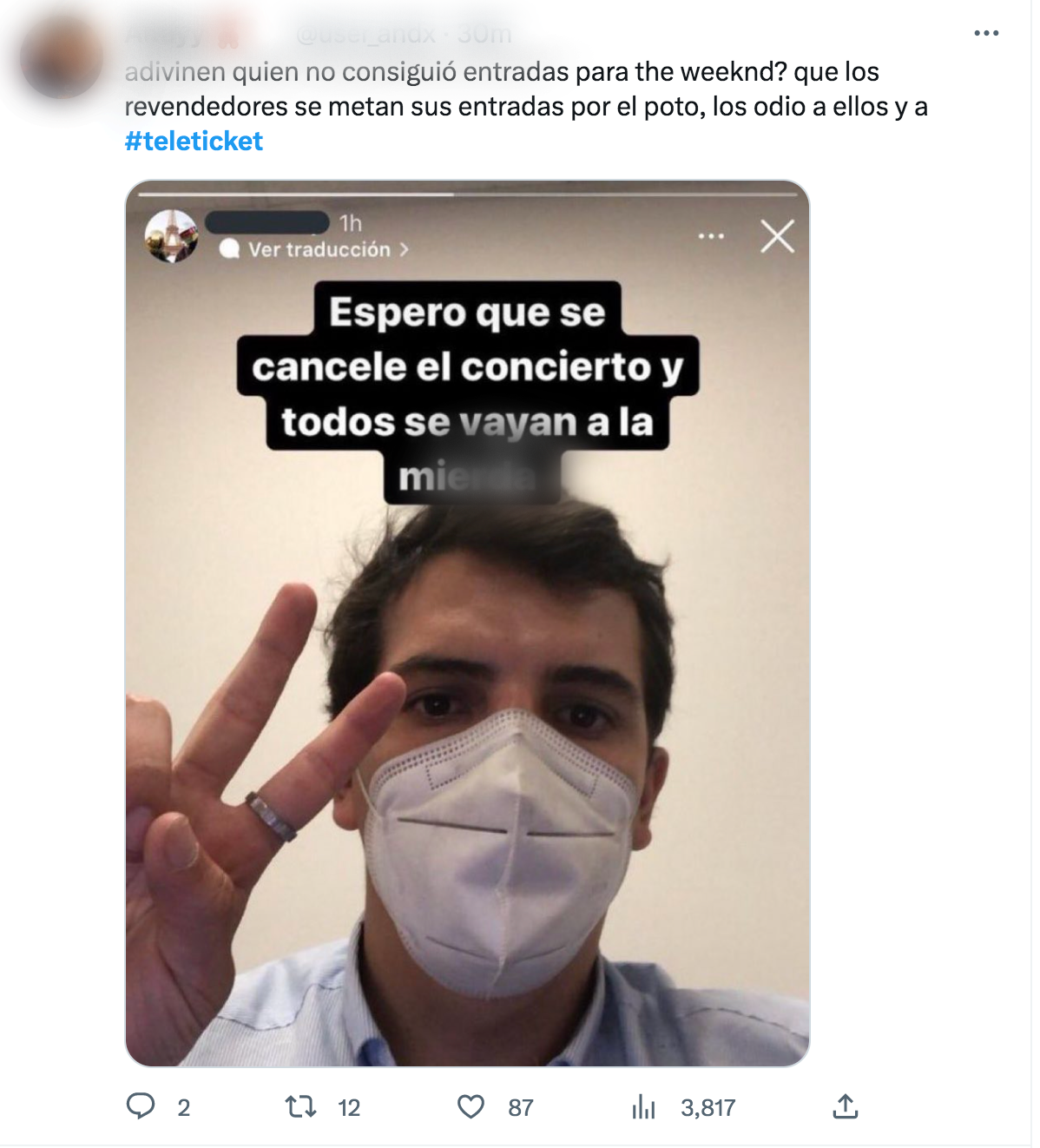 Angry users with Teleticket organizers for The Weeknd show. Photo: Twitter
Netizens claim that so many entries per user are not allowed
Teleticket reported that each user will be able to purchase up to six tickets for The Weeknd's concert in Lima. This event was not to the liking of their fans, since they consider that they put the tickets on a silver platter to the criminals.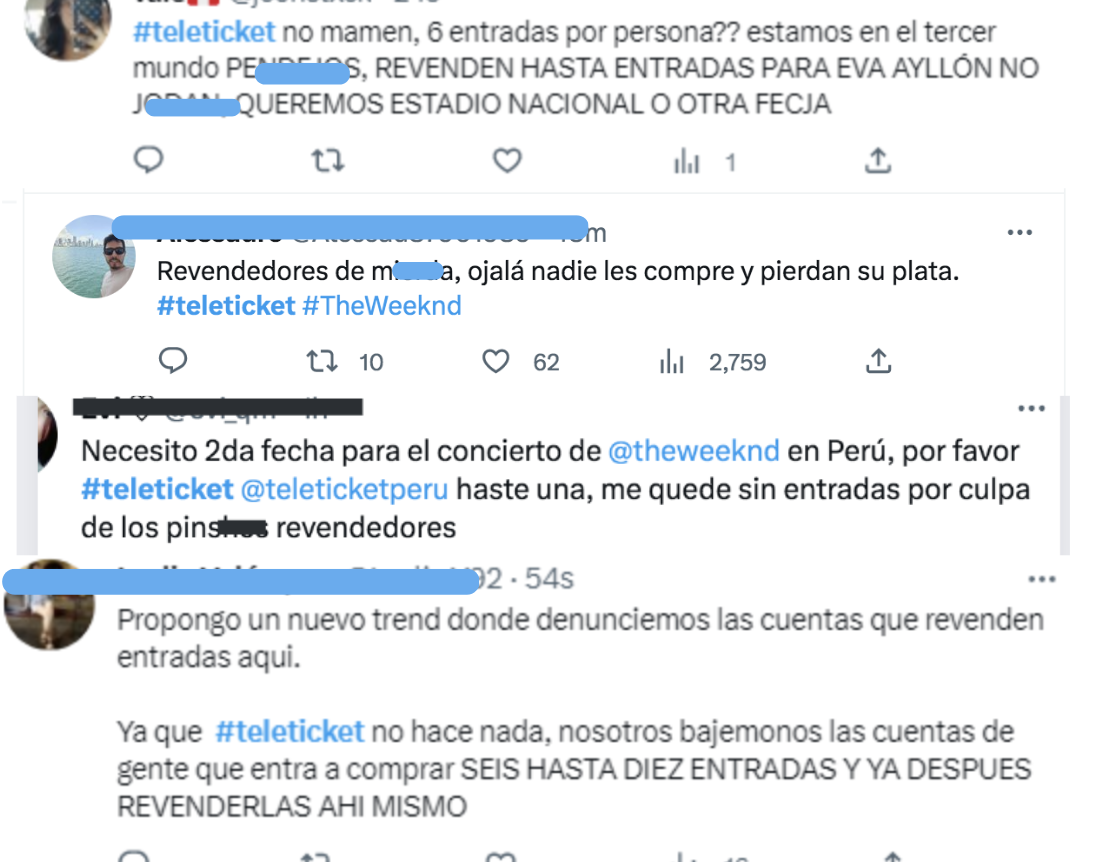 Angry fans with Teleticket. Photo: Twitter
"Send The Weeknd to the National Stadium or, otherwise, activate another date, it is not fair, there are almost no tickets left for those of us who walk 44k or more. They should put more filters when buying, resellers take everything and it is not the first time it has happened", "Six tickets per person? They resell tickets even for Eva Ayllón. We want the National Stadium", added other supporters.
Source-larepublica.pe