Last Thursday, the president of Argentina, Alberto Fernández, received his new plane, a Boeing 757-256, which has been criticized for the controversial landing maneuvers it carried out at low altitude. The aircraft was flying exactly 45 meters from the Jorge Newbery airport runway in Buenos Aires.
As seen in the recordings, the pilot tilted the plane to one side, after having passed through the Plaza de Mayo, above the Casa Rosada, at the moment when Vice President Cristina Kirchner was leading the act.
Boeing 757-256 is the new presidential plane of Argentina. Photo: Biobío Chile

The Boeing 757-256, identified as ARG-01, is valued at almost $25 million and has capacity for 39 passengers. This unit came from Miami, where it was painted in the colors of the Argentine flag. The landing was recorded at 5:14 p.m. (Argentine time) in the midst of heavy rain.
Expert aviators, such as Carlos Rinzelli, did not hesitate to qualify this fact. "Can the plane do this? If required? If nothing is coordinated and no one asked you to do it, it's quite illogical (…). It is a new plane, the pilots have just been certified on the plane. It would be necessary to see what experience each one has ", declared the pilot to TN.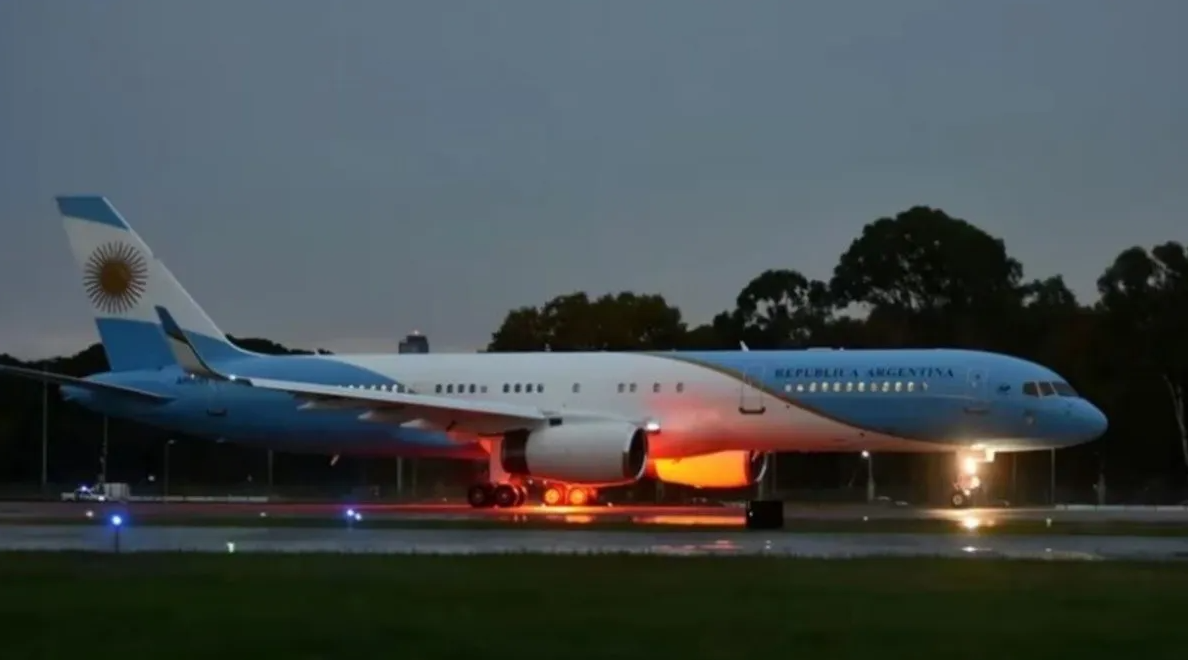 The new aircraft was registered as ARG-01. Photo: BAE Business

Diego Dominelli, a journalist specialized in aviation, explained to Infobae that the presidential plane carried out two maneuvers: the "low flight" and the landing. The first is usually done in airports or on the river. "There is nothing controversial or far-fetched. There is no danger either because it is a maneuver previously authorized by air traffic", added the director of aviacionenargentina.com.ar.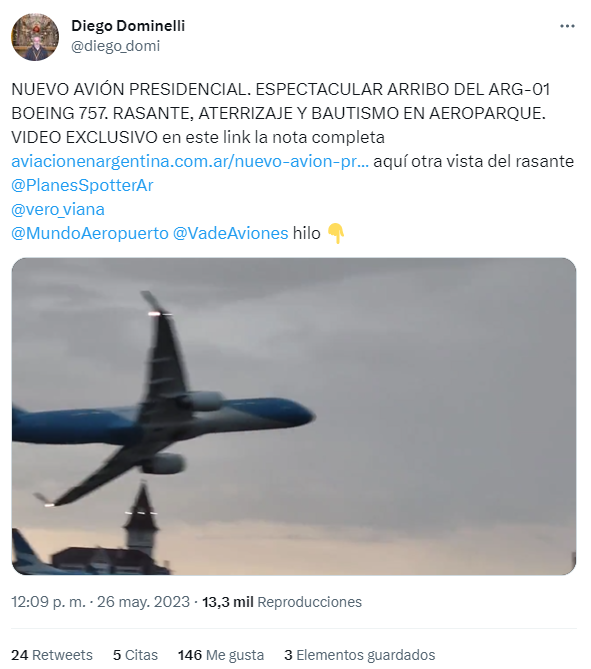 Publication of the aviation expert journalist. Photo: @diego_domi / Twitter

Commanders Juan Pablo Pinto and Leonardo Luis Barone, in charge of the flight that brought the plane, spoke about it. "Such passage was authorized for control, this being use and custom every time an aircraft is incorporated or when a commander retires. These passages are authorized by taking place along the runway axis, without flying over obstacles", they stated.
Source-larepublica.pe