Martín Liberman, Argentine journalist for the prestigious ESPN network, had words of praise for the peruvian teamAfter he beat Venezuela in Caracas 2-1, however, this was not well accepted by Sergio 'Checho' Ibarra who responded with a comment that attracted much attention.
"Great victory for Peru in his visit to Venezuela. The team led by Tigre Gareca continues to dream of his 2nd consecutive World Cup. The good guys are the usual ones! Cueva, Lapadula, etc. Holds a fight 4 dates from the end," wrote the Argentine journalist on his official Twitter account.
This comment did not go unnoticed by the commentator and host of Latin sports who immediately responded sharply and startled: "First you killed the Peruvian players by the mouth and now you want to be good, getting on the car, you want to work here for sure, stay there bad milk and keep on your Twitter no more"
Is that, in the previous matches for Qualifying Qatar 2022, the Argentine journalist was very harsh in criticizing Luis Advíncula and Carlos Zambrano, both players of Boca Junior. The first he said lazy on the mark and the second he described as mediocre.
So true to his style, he replied: "No sir! I hold my sayings. The Peruvians from Boca en Boca play badly to regulate! I never change my position."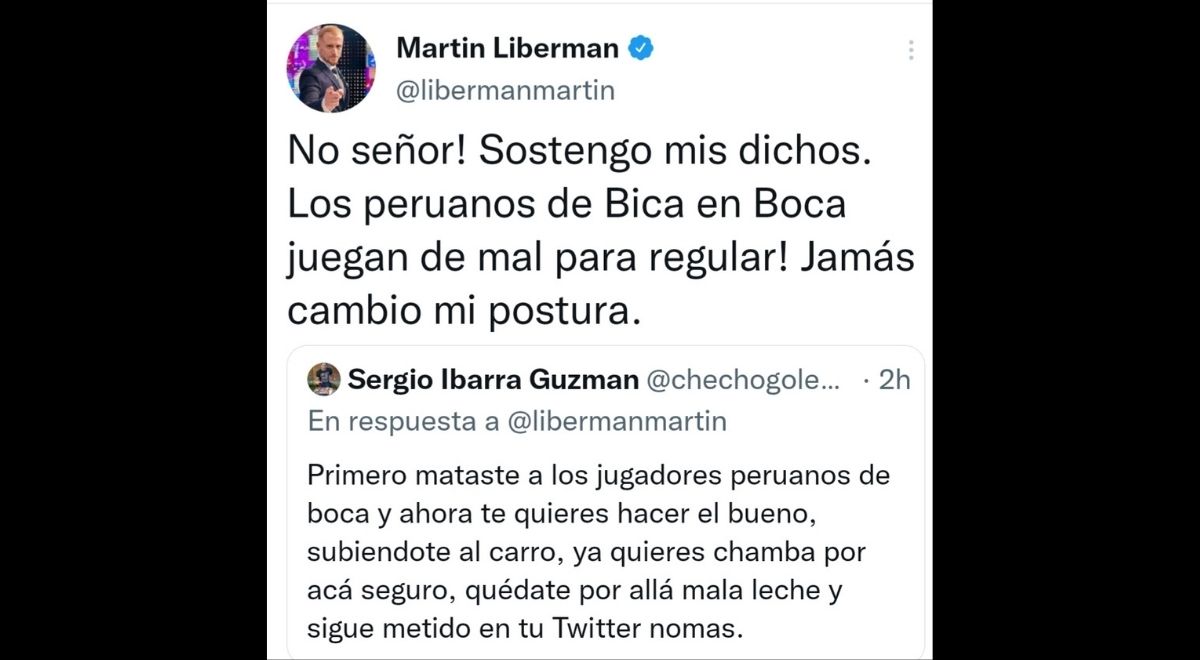 Checho also fights with Peruvian fans
Meanwhile, Peruvian fans were surprised by Checho's response and asked him to calm down, many defended the Argentine journalist and some others decided to support the Latina Deportes host.
However, to the surprise of many, the former striker and national all-time scorer responded to comments defending the ESPN journalist. He sent a user to 'kiss' him.