just the deputy jose brito released the statement of the Comptroller General of the Republic, where the disqualification of the pre-candidate in the Primary Elections by the Vente Venezuela party, María Corina Machado, was ratified, many political personalities made their position known against this situation. politicians like Henrique Capriles from his country they showed him their support. On the other hand, a voice that is linked to the regime of Nicolas Maduro It is that of Colombian President Gustavo Petro, who also spoke about it.
Henrique Capriles is a candidate for the Primero Justicia party. Photo: Henrique Capriles/Twitter
Disqualification of María Corina Machado: what did Gustavo Petro say?
Gustavo Petro is a known ally of Nicolas Maduro. The Colombian was the target of much criticism for his support for the Venezuelan regime, therefore, when the I veto Machadofrom different stands he began to ask for a pronouncement. The president responded to a tweet making clear his position against what happened. "It is clear that no administrative authority should take away political rights from any citizen," she stated.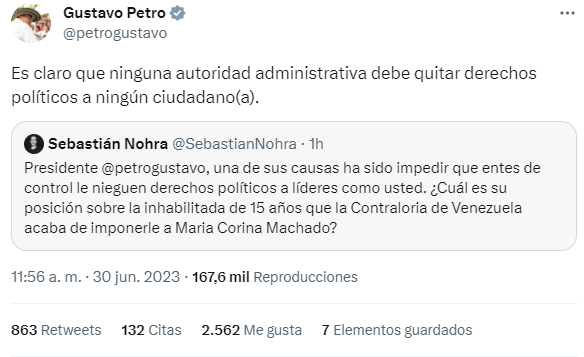 Gustavo Petro expressed his opinion on the disqualification of Machado. Photo: Gustavo Petro / Twitter
María Corina Machado disabled: what other politicians supported her?
Also, through the social network Twitter, the now disqualified pre-candidate responded to a tweet thanking Spanish politicians who, through a joint statement, showed a statement where they repudiated her current situation.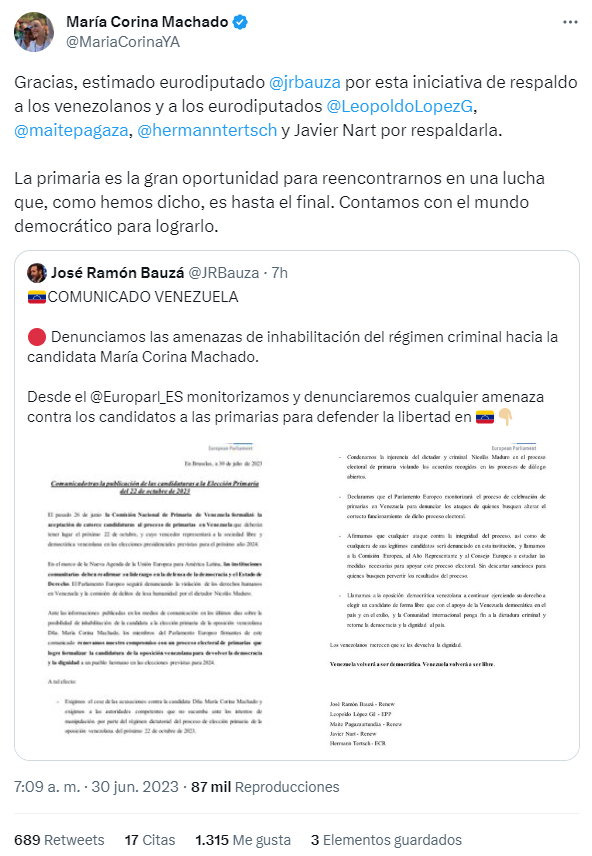 María Corina Machado receives the support of international politicians. Photo: Maria Corina Machado/Twitter
Which Spanish politicians support María Corina Machado?
In the statement published on Twitter, five important politicians of the Spanish right expressed their disagreement with the disqualification of Machado:
Jose Ramon Bauza
Leopoldo Lopez Gil
Maite Pagazaurtundúa
Javier Nart
Hermann Tertscg.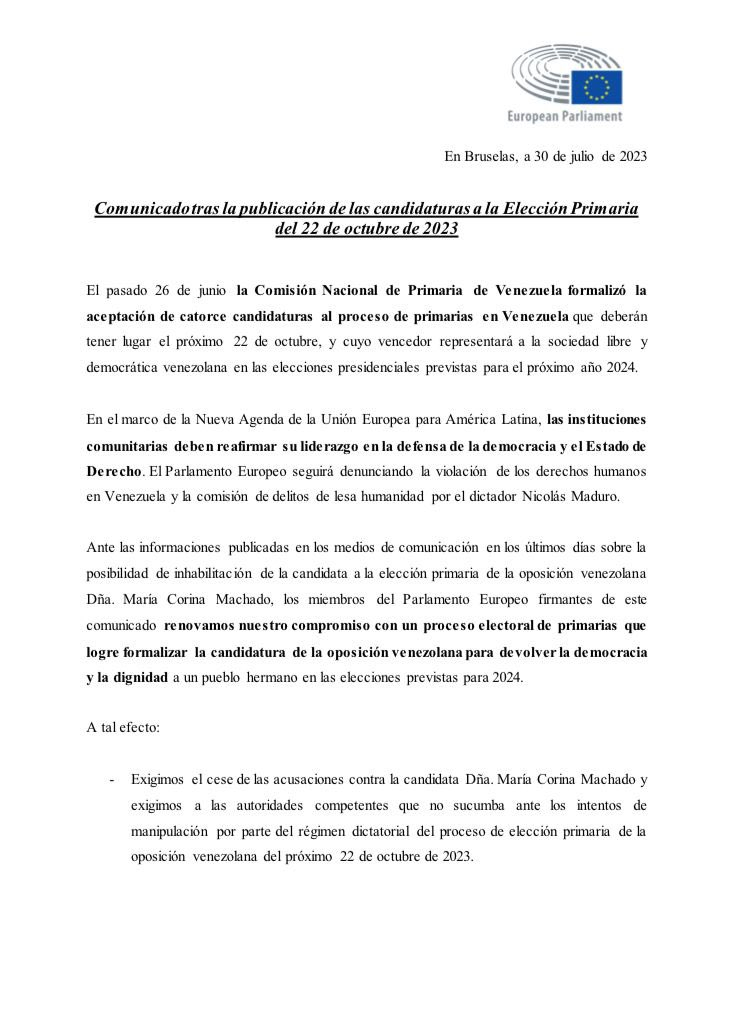 Statement from Spanish politicians on the disqualification of María Corina Machado. Photo: José Ramón Bauzá/Twitter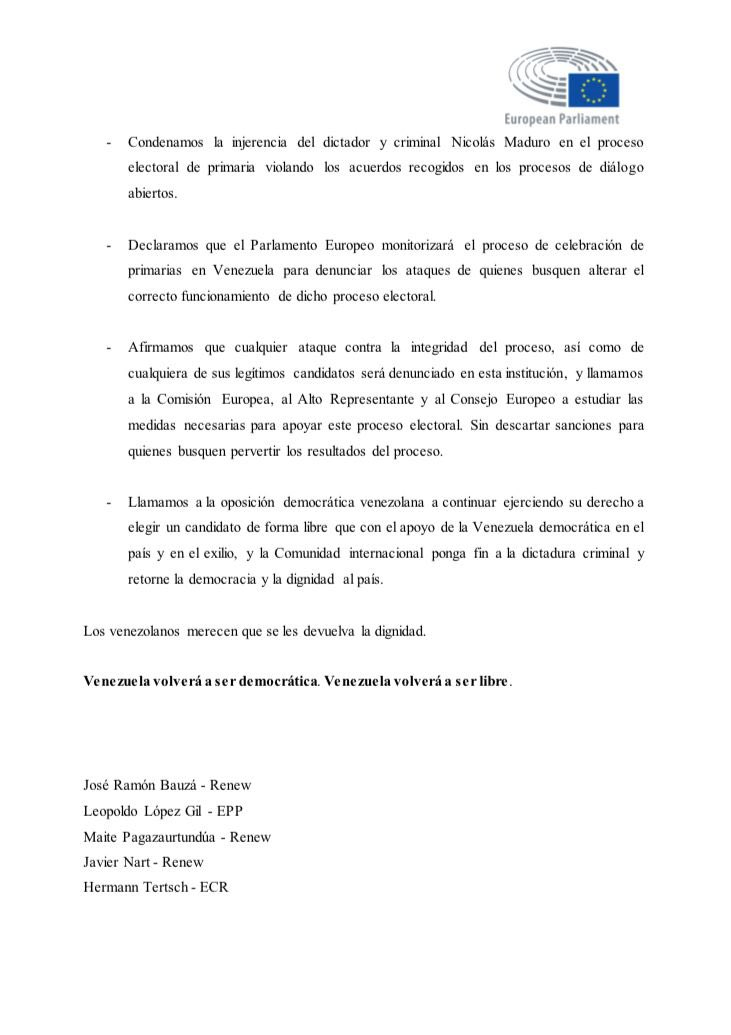 Statement signed by Spanish politicians. Photo: José Ramón Bauzá/Twitter
Source-larepublica.pe