if you have a smartphonebe samsung, Xiaomi or another brand; Surely you have noticed that among the mobile phone settings at the top of the screen is the airplane mode. However, many users are unaware of the usefulness of this function and when is the right time to activate it on the cell phone. If you want to know what it means and what it is for, we will tell you in the following paragraphs.
What is airplane mode on my phone?
The airplane mode it is a type of setting that once activated on the mobile phone causes all wireless connections on the device to be disconnected. That is, you will not be able to make calls, send messages, access social networks, browse the internet, or use the GPS and neither the nfc.
According to the specialized portal ProAndroid, the name 'airplane mode' It comes from the prohibitions that existed years ago that prevented the use of the device during flights, which is why mobile phone manufacturers designed this alternative.
The 'airplane mode' is available on all phones, be they Android or iPhone. Photo: Andro4all
Where is the airplane mode on the phone?
Airplane mode is present on all phones regardless of whether it is a mobile Android or a iphone. This option is located in the quick settings panel that we can access easily and quickly. To activate it, follow these steps:
Depending on the brand of your mobile, go to the top of your mobile screen and slide down or to the right side.
Then, the quick settings panel will appear where Bluetooth, WiFi and Do Not Disturb are normally, if there is no Airplane Mode, swipe down again to see all the settings.
Go to the airplane icon and click on it.
Done, you already have the airplane mode activated.
What is the movo plane on my phone for?
According to the official Google blog, the airplane mode on the mobile phone is very important, because it allows clear communication between crew members and communicate with air traffic controllers. If one or more passengers choose not to activate it, it is very likely that some interference will occur.
However, it is not the only utility of the airplane mode in the smartphones. Many users usually activate it when they do not want to receive calls from anyone or when they want to rest their mobile for a few hours so as not to enter social networks.
What does the word "Redmi" mean on Xiaomi phones?
In 2013, Xiaomi launched its first sub-brand under the name of "Hongmi" for China and "Red Rice", which in Spanish means "red rice". This color symbolizes good luck and is linked to prosperity. Likewise, the company is used to using the term "Mi", which refers to the mija cereal, to complete the name of its devices.
However, the Xiaomi Marketing department considered that both terms could cause confusion among their followers and would reduce the relevance of the product itself, so they decided to unite them in "Redmi".
At first, the name "Redmi" was assigned to Xiaomi's mid-range phones. However, in 2018 it became an independent sub-brand, but one that is strongly associated and shares resources with the parent company.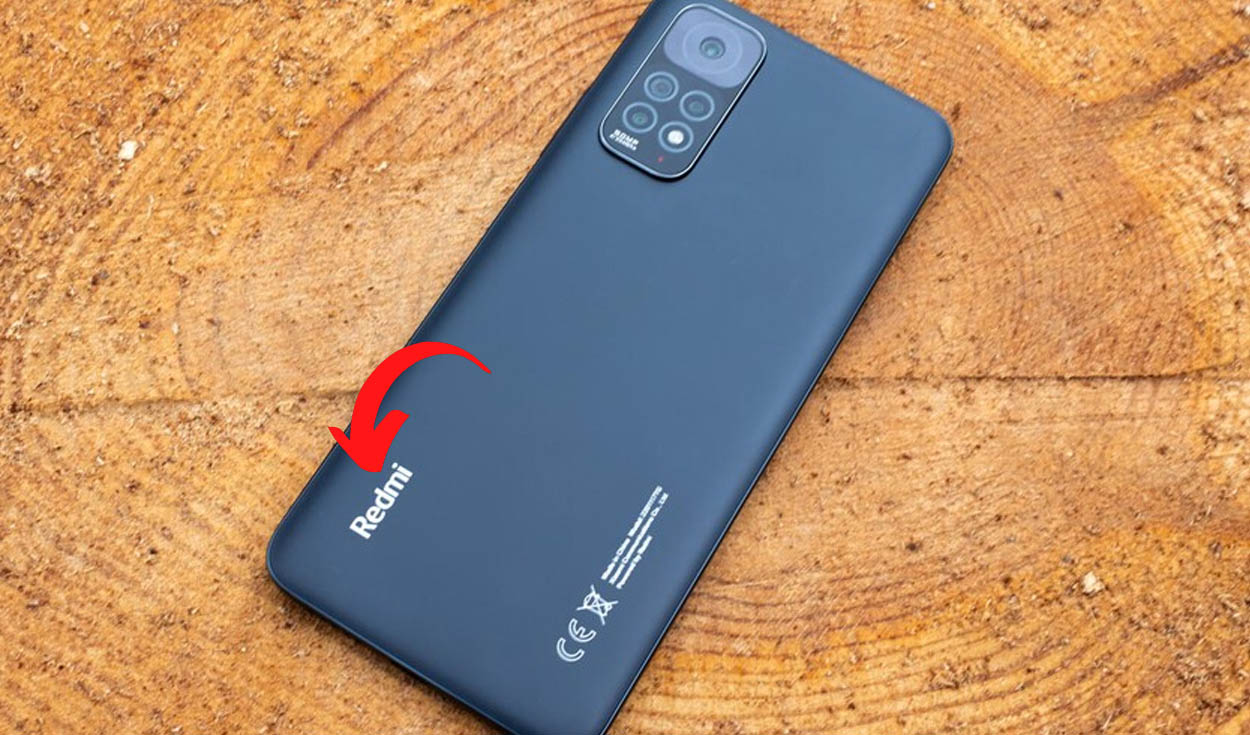 In Peru, Xiaomi has a wide catalog of Redmi phones. Photo: Xataka
What do the letters "CE" on the back of my phone mean?
These acronyms that appear on mobile phones have two different meanings, depending on the distance between C and E. We will detail it below:
The first meaning of the letters CE corresponds to the Conformité Européene organization, which means that the device complies with the safety and quality standards of the European Union. In other words, users of Android phones with these letters can claim that their mobile is certified so that no type of accident occurs, such as explosions.
However, if the letters CE are more attached, then it is related to the China Export logo. This means that your smartphone is a product imported from the Asian country. These acronyms usually appear on the back of phones from Xiaomi, Realme, Huawei, Oppo, OnePlus, among other Chinese brands.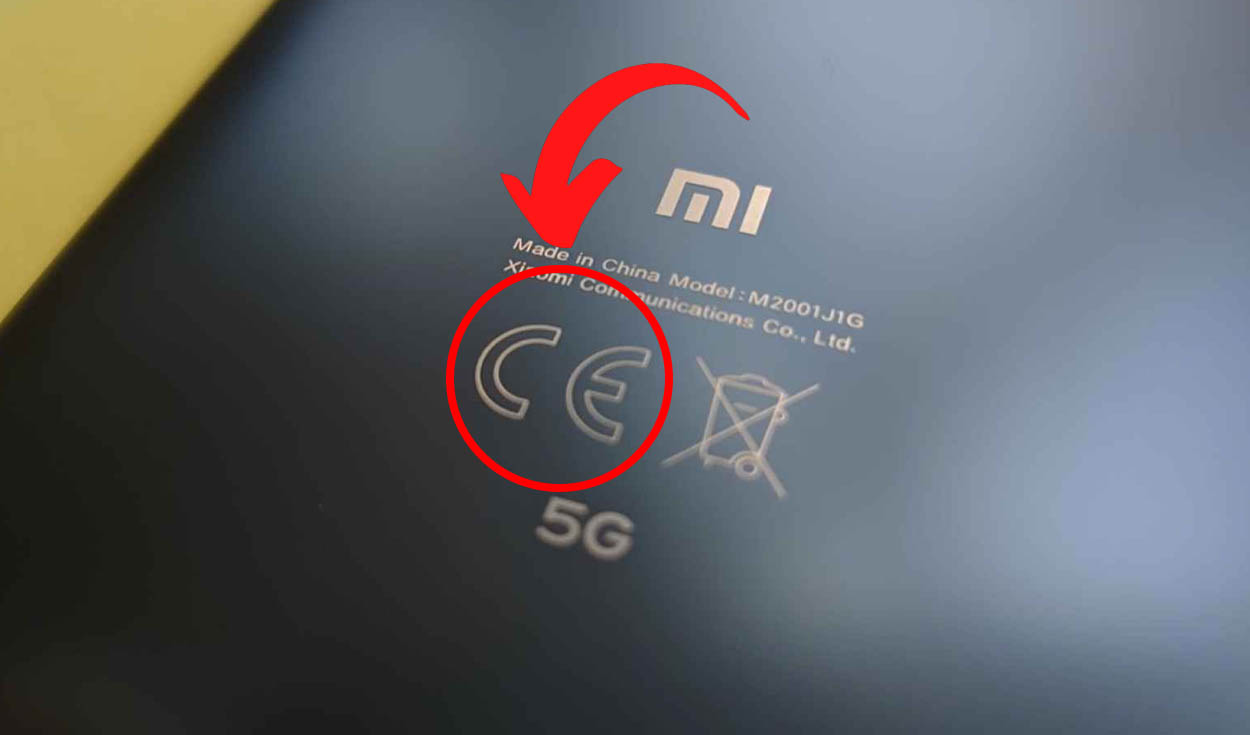 The letters "CE" are always located on the back of any Android device. Photo: The Free Android
What is the HDR mode of my phone's camera?
HDR, which is an abbreviation for high dynamic range or high dynamic range, is a mobile camera feature that takes three snapshots captured with different light exposures. Later —through software— these three are combined into one and thus the best of each of them is highlighted.
In this way, the HDR mode is responsible for obtaining a better exposure of each area of ​​the scene, treating the lights and shadows in the best way. In this sense, this functionality tries to help the smartphone camera take photos as naturally as possible. The final result is usually a photograph that is more like what you are seeing with your eyes.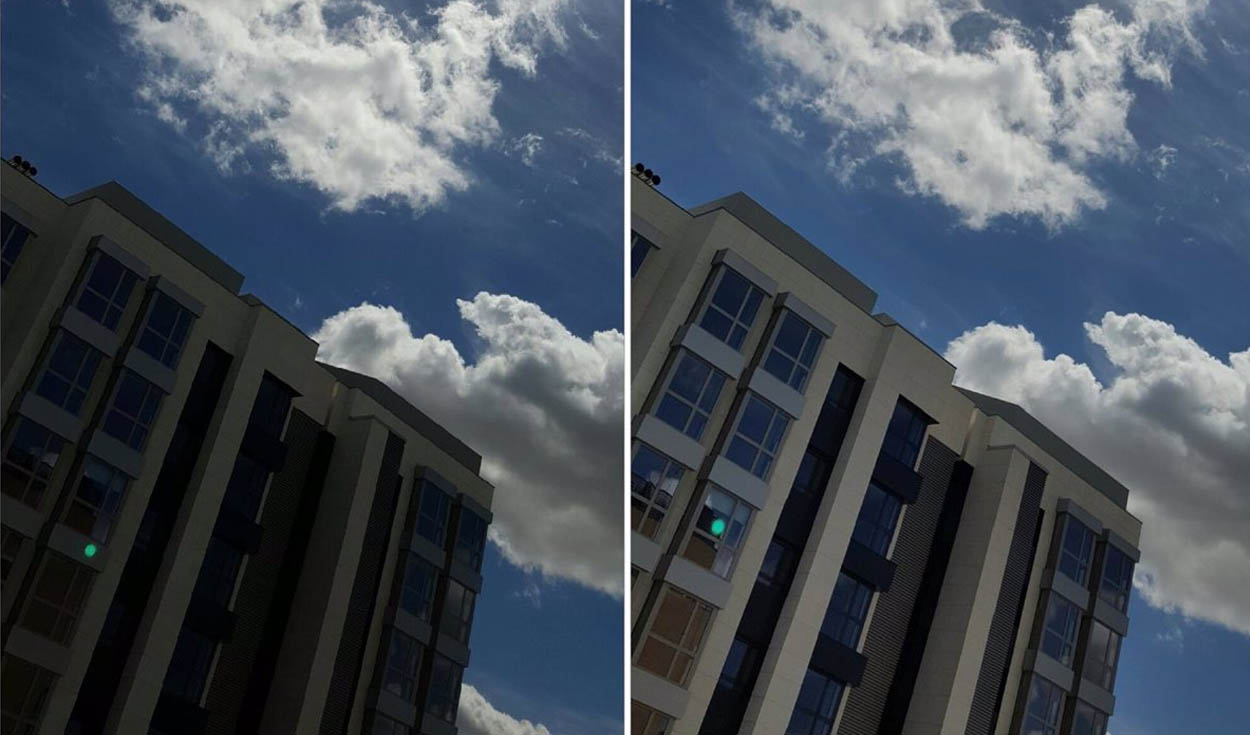 HDR mode is present in all modern mobiles. Photo: The Free Androidre
Mobile phone quick settings panel
Wifi: It is the option of the quick settings panel that allows us to connect to the Wi-Fi network of our home or work.
Bluetooth: This has become a much-needed technology that is present in all modern smartphones. Through this alternative, we can link to other teams.
NFC: Short for Near Field Communication, this is a short-range, high-frequency wireless communication technology created for the exchange of data between two nearby devices.
Airplane mode: is a type of setting that, once activated on the mobile phone, disables all wireless connections on the device.
Share screen: It is the option of the quick settings panel that is used to share what we are seeing on the cell phone on a larger screen, such as a smart TV.
Do not disturb: It is designed to turn off all mobile sounds, calls and notifications when you don't want to be disturbed. The difference is that, unlike airplane mode, in this one you will be able to set some exceptions.
Rotation: It is a functionality that, when activated, allows us to rotate the cell phone screen automatically.
Location: this option is related to the GPS of our equipment. Having it activated is very important for Google Maps and other apps that require geolocation.
Data: It is represented by two arrows, they are opposed and it is always necessary that it be activated to connect to the mobile data of our cell phone.
To access the quick settings of our phone it is not necessary to install any application. Photo: Xataka
What to do when your phone warns you that "your battery level is low" and you don't have a charger?
Millions of users around the world use smartphones for their daily activities, whether indoors or on the street. Thus, one of the most important aspects to take into account is autonomy, since this will depend on how much use can be given to the equipment. For this reason, in case you are outdoors and your cell phone has a low battery, you should know that there are methods with which you can better manage the remaining energy, so that it lasts a few more hours. How to achieve it? We teach you.
It is important to note that settings that are set by default tend to consume more power. You only need to increase the brightness when playing multimedia content or playing games. Otherwise, the battery will be spent at larger scales.
These elements wear out the battery more and are options that are only used in specific cases. If you are not using them, try to disable them, since you will save energy and you can prevent cybercriminals from linking to your cell phone to download malware without your knowledge.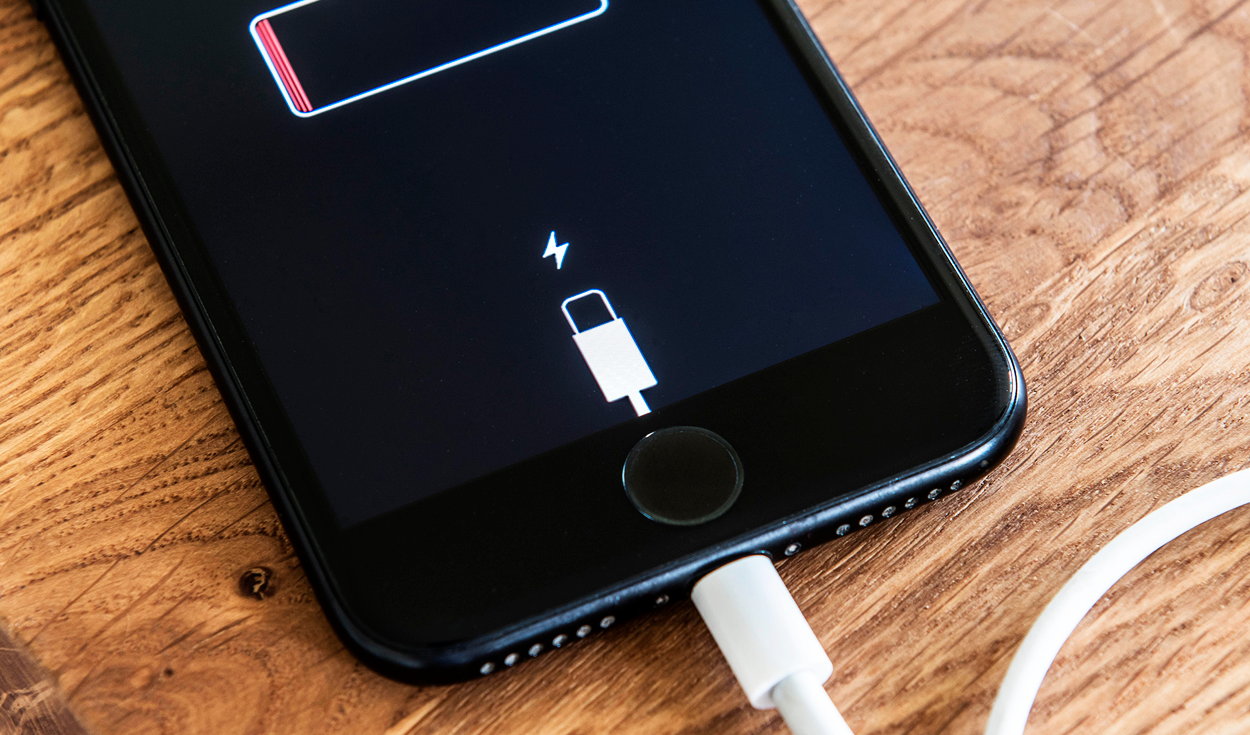 If your cell phone does not charge, it is not necessarily due to battery problems. Photo: composition La República/Alamy
They create a phone with a sophisticated case that changes color on its own
As mentioned by The Verge, the manufacturer Vivo makes use of electrochromic glass in its new smartphone, a material that allows this impressive effect to be achieved. In addition, he points out that it would be the same technology that the OnePlus company applied to its Concept One terminal, but in this case it served to hide the rear camera from view when it was not being used.
However, some portals and insiders on social networks point out that there is very little information about this next Vivo brand cell phone, since there is no name, release date, much less the price. However, there is a video that allows us to see how its casing changes color.
Why is it not appropriate to charge your smartphone on your bed?
The smartphone is an important element today, as many people use it to communicate with family and friends; In addition, it can also become a platform for viewing multimedia content or even sending emails or other tasks. However, this also generates bad habits in users who do not part with their phone.
Being a modern device, it accompanies us at all times, even when we sleep. For this reason, people often make the mistake of carrying their smartphone on the bed, without knowing the danger to which they are exposing themselves.
Why don't cell phones come with a charger anymore?
There is more than one reason for the decision of large manufacturers such as Samsung and Apple removing the charger and headphones from the device packaging. Below, we detail the main causes:
Environmental care: Both Apple and Samsung informed their millions of users at the time that they would stop including the headphones and the charger in the box of their phones for a matter of caring for the environment. They ensure that if the smartphone box is smaller, it will pollute less.
Costs reduction: Another of the main reasons for removing the aforementioned accessories is the reduction in costs that should be reflected in the prices of smartphones. In this way, smaller packaging means more logistics savings for companies.
commercial reasons: The fact that headphones and chargers are no longer included in the box of cell phones also favors the income of the main brands. Apple and Samsung now sell wireless headphones and chargers separately.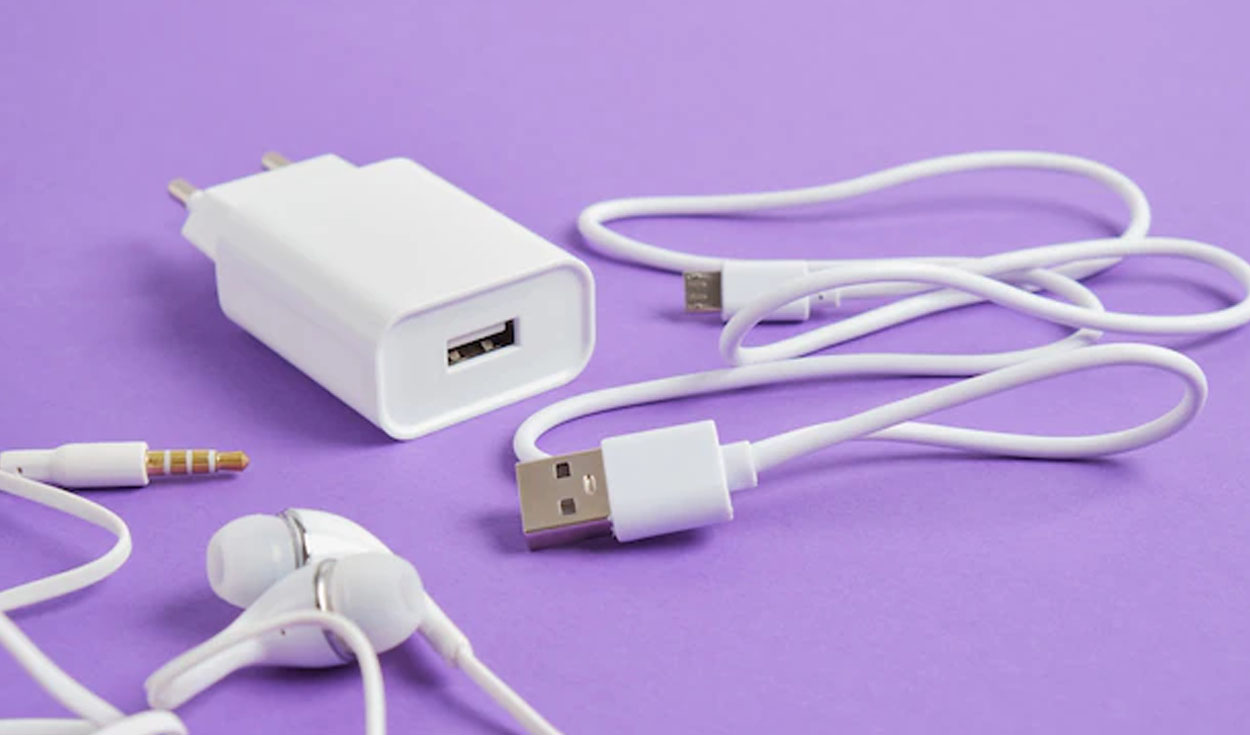 Apple was the first manufacturer to adopt this measure to remove the charger and headphones. Photo: Geeknetic
Source-larepublica.pe