Last January 22, the case of Valentina Trespalacios shocked Colombia, after the DJ 23-year-old was found dead inside a suitcase in Fontibón, Los Cámbulos neighborhood, in Bogotá. Since then, the authorities have begun investigations and pointed to the young woman's boyfriend as the main suspect in her death, since he was the last person to see her alive.
According to the first information on the case, Valentina Trespalacios' body was found by a recycler inside a blue suitcase. The results of Legal Medicine showed that he died from suffocation, since his body presented a "pressure groove in the hyoid region", a common sign in cases of hanging.
"She appeared in a suitcase, dismembered in the pajamas she usually slept in. We are asking the authorities to speed up the investigations," a relative of the deceased said at first, after indicating that John Poulos, a US national and boyfriend of the young woman, was the last person to see her alive.
What happened to Valentina Trespalacios?: Dj is found dead in a suitcase in Colombia
Valentina Trespalacios' boyfriend is the main suspect in her death
Since the discovery of the body of the young DJ, the authorities have released countless pieces of evidence that suggest that john poulos He was the perpetrator of the crime. One of them was the victim's cell phone, which was found in a trash can inside the El Dorado airport in Bogotá.
"She went out to dance with her American fiancé on Friday and Saturday, she even sent WhatsApp messages while at the disco," her uncle, Carlos Trespalacios, told Blu Radio.
Also, best friend Valentina Trespalacios, who has been collaborating with the authorities, gave his statement about the last time he spoke with the DJ. "She left the WhatsApp account open on my computer and there were some photos where you could see her boyfriend's suitcase. Apparently, that coincides with the color and characteristics of the suitcase where she later appeared dead ".
It should be noted that John Poulos left the country on Sunday, January 22, on a plane headed for Central America, according to Colombian media reports. He closed all of his social networks during the weekend that he was with Valentina and the last Tuesday, January 24. He was captured by the Panamanian authorities, after having fled after the murder of his partner. If found guilty, he could receive a sentence of up to 40 years in prison.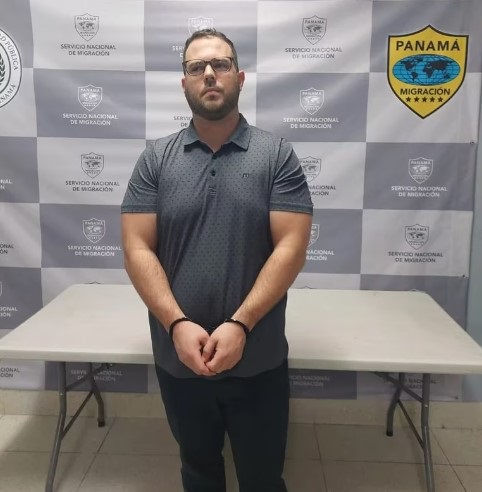 Valentina Trespalacios' boyfriend detained in Panama: Photo: @Marovaan/Twitter
Who was Valentina Trespalacios?
At just 23 years old, Valentina Trespalacios had risen rapidly in the electronic music genre and had been forging a promising career as DJ with various musical projects on various digital platforms. On her social networks, the young woman documented her presentations in various discos in Colombia, she even came to perform in other countries such as Chile, Mexico, Brazil and Peru.
"She was approximately four years into the DJ career. She had done very well, she had a very promising future, so much so that she hung out all over the country, in the best nightclubs. She also went to many parts of South America, "said Carlos Trespalacios.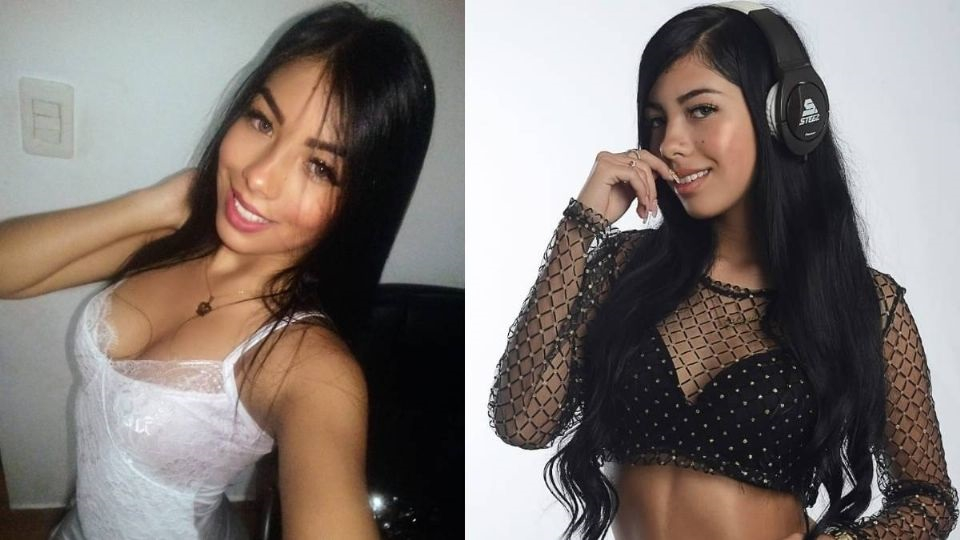 What happened to Valentina Trespalacios?: Dj is found dead in a suitcase in Colombia. Photo: Composition/Instagram
the young DJ murdered He was also a technology student in International Trade and Business at the University of UNINPAHU, as evidenced by the card found in the crime zone. Additionally, her Instagram account was followed by more than 16,000 users in which she shared the different events in which she participated and some aspects of her private life.
"I watched you grow, my little star. I saw your process, your triumphs. You were at your best. God, free us from all evil that approaches us. In my mind are our best moments: that justice be done," said Lilo Chafardet, another friend of the victim.
Source-larepublica.pe