Winter, the female dolphin who inspired the film Dolphin Tale 'after losing his tail in a crab trap in 2005, died at the Clearwater Marine Aquarium rehabilitation center in Florida, United States.
The aquarium reported through its Twitter account that Winter died of a gastrointestinal infection, the origin of which is yet to be determined.
The dolphin was transferred to the Clearwater Marine Aquarium in 2005 after being recovered from a crab trap that resulted in the total amputation of his glue. However, after a few years I managed to get a functional prosthesis.
Winter was 16 years old and a bottlenose dolphin (Tursiops truncatus). She learned to swim again thanks to the help of her trainers and the orthopedic wave tail made especially for her.
The incredible recovery of the animal inspired a documentary entitled 'The great winter adventure the dolphin', which added to its fame. "The CMA family is devastated," claimed the aquarium in the statement in which it announced winter's death.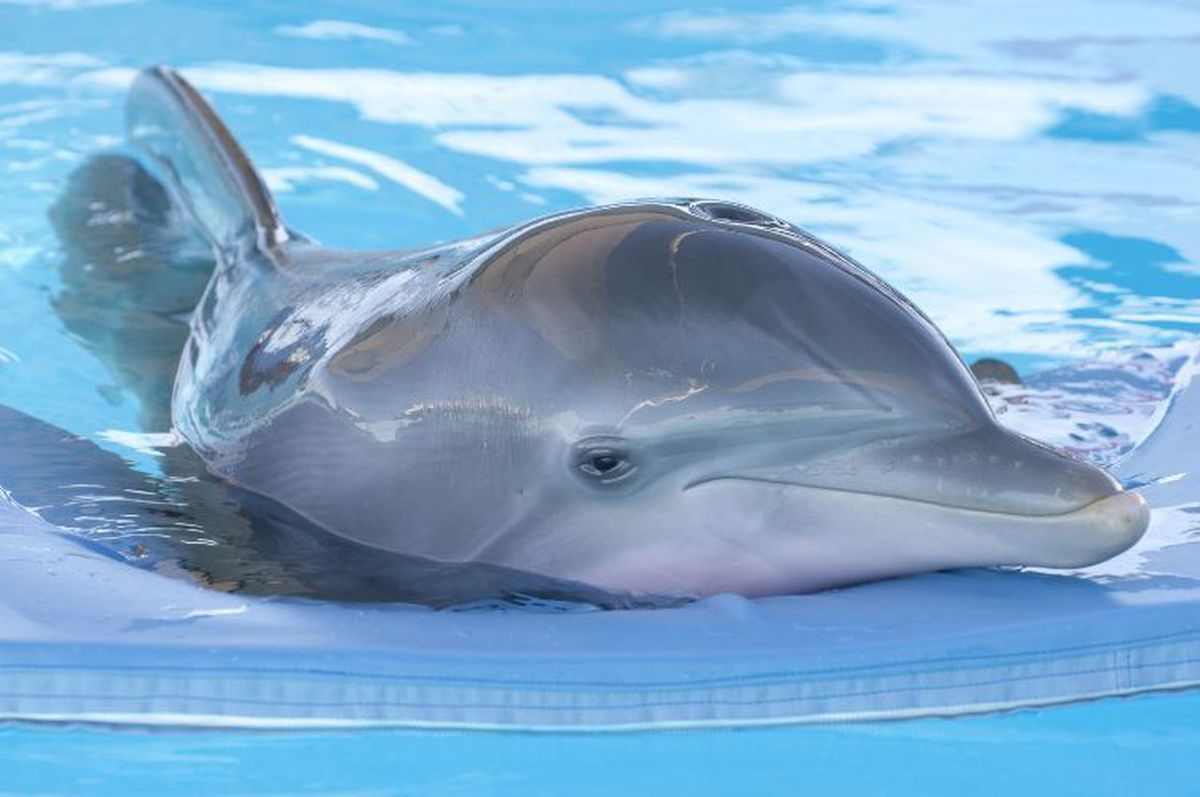 "You really inspired hope and were loved by millions of people around the world. Winter, we love you ", reads the aquarium statement