After being deported from the country of Australia, Novak Djokovic had to return to Serbia after the legal provisions of the oceanic nation. The tennis player was in the news for several days after not being vaccinated against COVID-19, in addition to being left out of the Australian Open due to government measures.
Many spoke about Novak Djokovic's situation, making it clear that the rules of each country must be respected above the person in front of them.
However, this fact does not seem to have changed the feeling of Novak Djokovic, who has now made headlines again on his return flight to Serbia. And it is that a passenger on the plane recognized the tennis player and took a photograph of him in which he is seen without wearing a mask, a perennial rule at airports due to the COVID-19 pandemic.
Passenger on the plane caught Novak Djokovic without a mask.
This fact rebounded in all the international media, where they took different positions in relation to the attitude of the Serbian tennis player in the midst of all the controversy.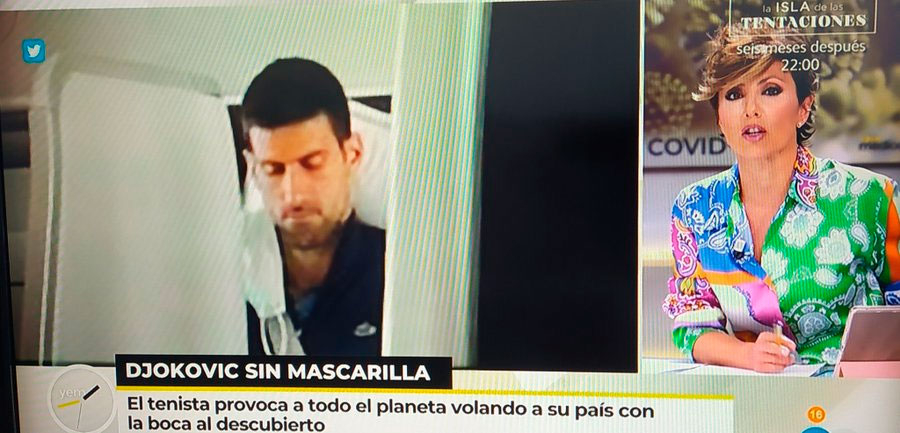 International Press goes viral photograph of Novak Djokovic.
Renowned journalists, such as Martín Liberman, did not remain silent before the photo released by this passenger. Ask that each of the established rules be respected, since it is a measure to avoid spreading the virus in closed spaces.

Argentine journalist Martín Liberman also spoke before Djokovic's photo.
The truth is that now Novak Djokovic He is in Serbia after being deported from Australia. The current tennis number one is not well seen by most fans, who are already beginning to be disappointed in the athlete.
What did Novak Djokovic's parents say?
"They are holding Novak captive. Novak is Serbia, and they are trampling both Novak and Serbia. They wanted to underestimate, humiliate him. We are Serbs, a proud people, we never attack anyone, we just defend ourselves. That is what our Serbian is doing now , Novak, with his behavior towards the hosts, the organizers. Novak is a light at the end of the tunnel." declared the father of Novak Djokovic in the midst of the controversy over his son.
Source-libero.pe