Some days ago, Yarita Lizeth expressed solidarity with the relatives who were victims of the protests and donated a sum of 50,000 soles to cover the expenses of those affected. The singer was allowed to give this help thanks to the exorbitant economic solvency that she has achieved as a result of her successful artistic career and the businesses that she has in Puno. In this note, we will tell you what other business areas the folkloric has ventured into and we will show details of these.
Yarita Lizeth: how did you start in the business world?
A few years ago, Yarita Lizeth shared her life testimony in "En boca de todos" and told how she did to start her business. The singer explained that she started working at the age of 15 and, from the age of 18, she toured different countries to make her way in music. From that moment, she began to save and thanks to this she was able to get her first business off the ground.
"I have traveled to Bolivia, Chile, Argentina and Ecuador. Since that year (when I was 18) I saved without spending on vanities. In addition, (I had) the support of my brothers, because they are my engine to keep going, and they are the ones who encouraged me to build a hotel and other businesses"he counted.
YOU CAN SEE: The time Yarita Lizeth almost died in a car accident: "I thought it was the end of me"
What are Yarita Lizeth's businesses?
Yarita Lizeth's businesses include a three-star hotel, a cevichería restaurant and a karaoke nightclub.
Hotel Los Balcones
The Hotel Los Balcones de Yarita Lizeth is a majestic property that the singer acquired as a result of her savings that she accumulated over 10 years in her musical career. This three-star establishment has nine floors and is located in the city of Puno, in the heart of Juliaca.
The rooms are decorated in beige and brown tones and have warm lighting. In addition, it has large beds, furniture to rest and, in some cases, a table set to eat.
This is what the rooms of the Yarita Lizeth hotel look like. Photo: diffusion
Coco Bongo Cevicheria
Likewise, the singer also decided to promote her venture of a cevichería restaurant, due to the COVID-19 pandemic. Coco Bongo is the name of this place that has 400 square meters and where diners can enjoy the best shows that Yarita Lizeth often offers them.
Karaoke Club Rome
Apart from the luxurious hotel and the cevichería restaurant, Yarita Lizeth has a Club Roma nightclub, which has seven floors and is located in Juliaca, Puno. In this place, the folkloric singer offers endless presentations.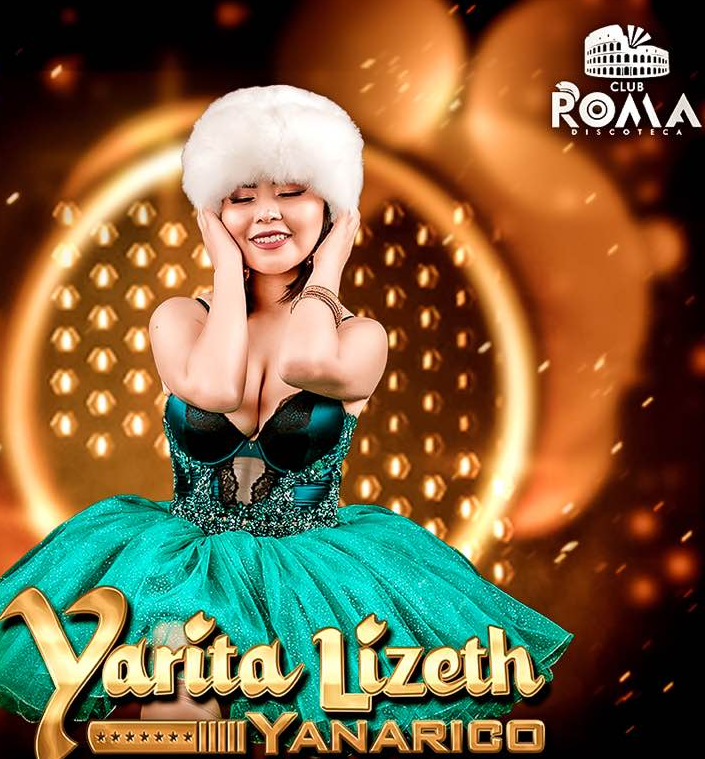 Yarita Lizeth makes presentations at her Juliaca nightclub. Photo: Facebook
YOU CAN SEE: Yarita Lizeth: why did it become a trend during the protests against Dina Boluarte?
Who is Yarita Lizeth?
Yarita Lizeth Yanarico Quispe began her musical career 12 years ago. At that time, the singer imitated the style of Dina Páucar and Sonia Morales. After that, the singer made her way in this environment and managed to rise to fame with her own name and launch her song "You and I".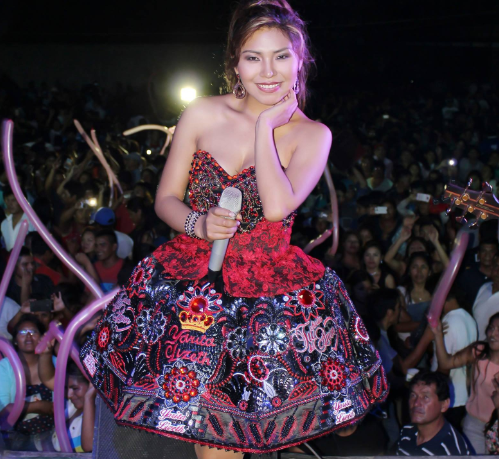 Yarita Lizeth is one of the best-known voices in folklore. Photo: Instagram
Source-larepublica.pe